How To Find Your Tire Pressure
July 1, 2019
You can't take good care of your car without taking care of your tires! The National Highway Traffic Safety Administration strongly recommends a monthly tire pressure check – and we do too! Bad tire pressure can not only reduce the life of your tires and lead to flats but can cause blowout and crashes. Keeping up on your tire maintenance and regularly checking your tire pressure is key to staying safe on the roads and avoiding pricey damage to your car.
Did you know that even newer cars equipped with Tire Pressure Monitoring Systems need a monthly tire pressure check? These systems often only alert you to low pressure when your tires are severely under-inflated. Stop tire damage in its tracks and keep everything in working order by following these easy steps to check your tire pressure!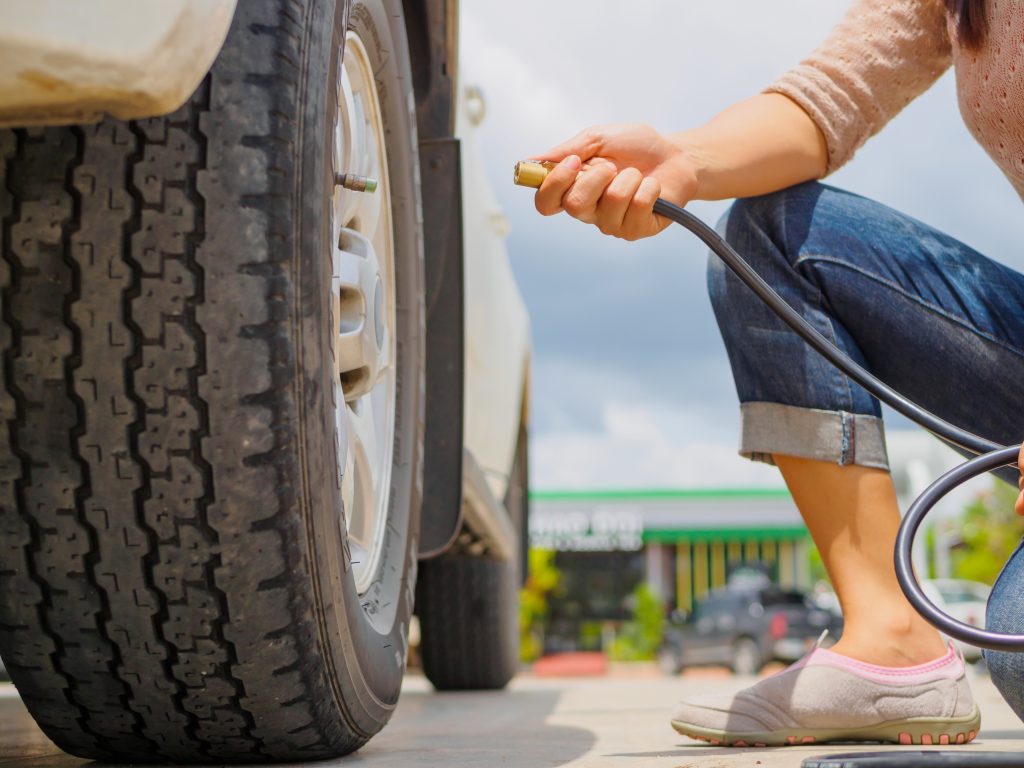 Steps:
Locate the manufacturer's recommended tire pressure. This can often be found on a label on the driver's side door edge or in the car manual and is usually somewhere between 32 and 35 PSI (pounds per square inch), depending on the size and make of the vehicle. Vehicles can often have different PSI recommendations for the front and rear tires.
Check your tire pressure when the tires are cold, meaning you haven't driven the car in at least three hours.
Unscrew the valve stem cap from the valve stem on the tire. Using a manual or digital air pressure gauge, put the gauge over the valve stem and record the reading given. Check all four tires.
If any of your tire pressure readings are below the recommended PSI, inflate the tires to the correct PSI at a service station near you.
And there you have it! In just a few minutes, you've extended the life of your tires and ensured your safety on the road!
Make TP Brake and Muffler your go-to destination for any of your tire needs! Visit us at 1205 Oriskany Street in Utica, NY (315.733.7533), 304 N. James Street in Rome (315.336.9353) or tpbrake.com. See you soon!
View All Entries